The Castaways Repertory Theatre
The Madwoman of Chaillot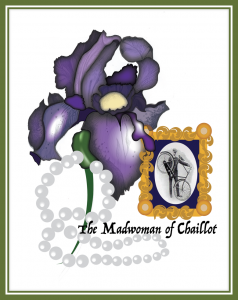 When: 29 Sep 2pm
Where: Mainstage' theater at the Dr. A.J. Ferlazzo Building:
15941 Donald Curtis Drive, Woodbridge VA 22191 
For directions, go to http://www.castawaystheatre.org/productions/directions/
Cost: $11
To Order your tickets contact Lee at lmvannett@aol.com by Sept 27
Synopsis:
A beautifully comedic play of stark contrasts in human character, The Madwoman of Chaillot divides the world sharply between the artists and the men of business. The businessmen, whom are called by their profession rather than by name, are interested only in finding new ways to become wealthier. They do not tolerate anyone but their own kind. On the other hand, the poets, musicians, vagabonds, and artists only want to create and to love and enjoy one another. The bohemians are a vanishing lot; the businessmen are taking over and corrupting everything that is pure and full of life. The Prospector, the Broker, and the President have discovered oil beneath the streets of Paris and seek to destroy whatever they must in order to get it. Their nefarious plans come to the attention of Countess Aurelia, the benignly eccentric madwoman of the title. She is an aging idealist who sees the world as happy and beautiful. But, advised by her associate, the Ragpicker, who is a bit more worldly than the Countess, she soon comes to realize that the world might well be ruined by these evil men—men who seek only wealth and power and acts as the core of creative thought to stop the darkness from taking control of their world.
Equal Pay For Women- Not in Prince William County, Virginia
While State and local governments all over the country recognized April 4 as Equal Pay Day, the symbolic day when women's wages catch up to men's earnings from the year before, this was not the case in Prince William County, Virginia. Board of County Supervisors Chairman Corey Stewart, along with Supervisors Pete Candland (Gainesville District), Vice Chair Jeanine Lawson (Brentsville District), and Ruth Anderson (Occoquan District), blocked the board from approving a proclamation recognizing Equal Pay Day in the county and would have "urged the citizens of Prince William County to recognize the full value of women's skills and significant contributions to the labor force." They felt, in part, that any discussion of a gender pay gap was a "political" issue, not fully based in fact.
Voting to approve the proclamation were Supervisors Martin Nohe (Coles District), John Jenkins​(Neabsco District), Maureen Caddigan (Potomac District) and Frank Principi (Woodbridge District) who also sponsored the proclamation. They understand that Pay inequality isn't just a women's issue; it is a family issue. Recent research has found that 50 percent of households with children include a mother who is either the sole or primary earner for her family.
You can hear what they had to say at the board meeting about equal pay for women at http://pwcgov.granicus.com/MediaPlayer.php?view_id=23&clip_id=2320, starting at eight minutes into the video.
---